Safety Mindset Training Indonesia For Kids sangat penting untuk perkembangan anak anak kita. Maka dari itu ZEROMINDSTREAM bersama Rayap Group Mempersembahkan SAFETY MINDSET (URBAN SURVIVAL) FOR KIDS.
Sebelum Membaca Lebih Jauh Anda Bisa Melihat Sebagian Kecil Dokumentasi Dari Kegiatan Kami Mulai Korporasi, Umum, Sampai Sekolah – Sekolah :
Menurut Trainer ZeroMindStream Kiky Rizky Lubis , "Sesungguhnya setiap manusia diciptakan dengan kapasitas yang sama. Pengalaman terbaiklah yang membentuk mereka untuk siap di masa yang akan datang. Masa anak-anak adalah masa yang tepat untuk menyiapkan semua."
"Sudah menjadi kewajiban kita untuk membekalinya dengan banyak kemampuan bahkan yang tidak dipelajari disekolah. Persiapkan anak-anak kita untuk menghadapi hidup tidak hanya sebagai juara di kelasnya tetapi juga berhasil dalam hidupnya."
"Pengalaman terbaik tersebut bisa didapatkan bersama kami karena kami hadir untuk memberikan suatu pengalaman baru serta berbagi ilmu pengetahuan untuk kita miliki bersama. Ijinkan saya mengutip salah satu quote dari Dalai Lama ==> Happiness is not something ready made, it comes from your own action <== " – Kiky Rizky Lubis-
Start your Mind, Start your Life, A humble share for all of us. Diawali dengan visi dan misi yang sama kami mendirikan Zeromindstream. Suatu organisasi yang memfokuskan untuk pelatihan beberapa hal penting dalam hidup seperti Urban Survival, self development, life design, hypnosist (fundamental-basic-advance), leadership, energy hidup, Kids safety mindset, The Art of Prepper, Meditasi, serta berbagai pelatihan lainnya.
Tidak hanya untuk dewasa tetapi juga untuk anak-anak dan remaja. Untuk semua kalangan dari pelajar hingga karyawan, mulai fresh gradute hingga level Direksi. Metode pelatihan yang kami tawarkan mengalir dinamis serta interaksi yang maksimal. Kami memiliki pengalaman di beberapa korporasi seperti Indosat ooredoo, Universitas Negeri Malang, AJ Sinarmas MSIG.
Juga di beberapa sekolah dan kelas-kelas yang kami buka rutin untuk umum. Optimalkan kemampuan diri anda dan mari rasakan pengalaman yang berbeda dengan menjalani pelatihan-pelatihan yang ada di program kami. Mari bersama kita memandang dunia dengan cara yang berbeda….sebagai tempat yang lebih baik…….
URBAN SURVIVAL
Bertahan dari peristiwa bencana, bullying, menata hidup sejak dini. Hal penting tidak dipelajari di sekolah tapi sangat bermanfaat.
Seiring perkembangan teknologi informasi dan media hiburan tentu memiliki dampak baik positif maupun negatif. Peran filter untuk semua informasi yang kita dapatkan sangat penting, lebih-lebih trend budaya asing yang saat sekarang ini masuk dengan begitu cepatnya yang terserap dan ditiru oleh masyarakat semua kalangan dan semua umur.
Banyak kita jumpai saat ini anak-anak kecil yang masih setingkat SD namun sudah bertingkah seperti anak-anak remaja pada umumnya, cara mereka berkomunikasi melalui sosmed pun sangat terbawa oleh hasil dari konsumsi informasi yang seharusnya sudah di filter atau di awasi orang tua bahkan tidak layak di konsumsi.
Lebih mendalam lagi kasus Bully, sikap senioritas dan perkelahian berakibat fatal.
Dengan sedikit fakta tersebut kami ingin mengenalkan pentingnya bagaimana cara mendeteksi anak-anak kita yang sedang mengalami permasalahan tersebut, disini kami ingin mengajarkan bagaimana cara anak-anak kita enghadapi bahaya di jalan baik dari bencana atau bahaya dari orang lain yang mengancam keselamatannya.
Program yang kami  hadirkan adalah untuk membekali para orang tua untuk melatih anak-anak nya sehingga akan semakin memperkuat komunikasi dan ikatan antara orang tua dan anak. Kami juga menghadirkan program Menangani Kecanduan Gadget, Meditasi Untuk Anak, , Pembentukan Karakter, Program Anak & Alam, dan lainnya.
GELOMBANG OTAK (BRAINWAVES)
Salah satu kunci dalam mendidik dan "memprogram" anak adalah dengan mengakses gelombang otak.
SAFETY MINDSET
Di pelatihan ini akan diajarkan urban survival for kids, safety mindset, meditasi untuk mengontrol emosi diri dan anak. Mengenali psikologi anak anda. cara menggali informasi dari anak dan berbagai hal lainnya.
TITIK NOL
Anda juga akan dilatih untuk mengakses Kondisi Kesadaran murni Titik Nol. Yang sangat bermanfaat untuk meningkatkan intelegensia anak.
Berikut ini paket Paket Yang Kami Tawarkan dalam Program Safety Mindset Kami :
HYPNOSIST :
• Fundamental Hypnosist
• Hypno Teaching
• Hypno Learning
• HypnoTherapy
• Advance hypnosis class
• Change Consciousness
HUMAN RESOURCES / CHARACTER BUILDING :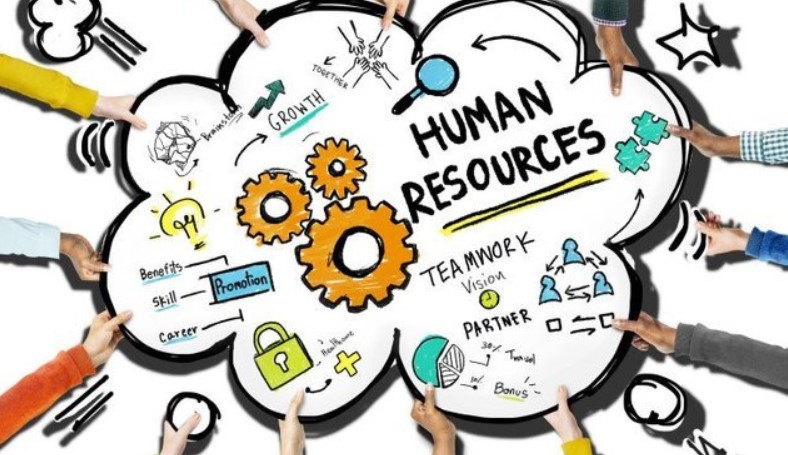 • Membangun team dan strategy pemasaran
• Life Design (fresh grad & New staff)
• Self Development
• Character Building
• Outbound therapy and rehab
• Program coaching & Hypnotherapy untuk staff, supervisi, dan direksi
URBAN SURVIVAL :
• The Art of Prepper
• Kids safety mindset
• Urban Survival for kids
• Urban Survival for Teens
• Bela Diri Praktis Untuk Umum
• Bela diri untuk Militer (eskrima)
ENERGY :
• Mendalami Sholat Khusyu'
• Kelas Meditasi
• Kelas pengenalan dan pengolahan energy (Basic)
• Pengolahan Energy (Advance)
Kami Juga Menyiapkan Paket Di Berbagai Usia Tertentu  Yaitu :
REMAJA :
• Pembekalan untuk ujian (Melatih Konsentrasi & Memori)
• Wiraswasta sejak dini
• Life Design
• Safety Mindset for teens
ANAK-ANAK :
• Kecanduan Gadget
• Sulit Konsentrasi
• Anti Bullying
• Minat & Bakat
• Meditasi Anak-anak
• Pembentukan Karakter
• Beladiri praktis untuk Anak (Eskrima)
• Safety Mindset for Kids
• Program Anak & Alam
ORANG TUA :
• Mengenal perilaku anak
• Safety mindset for parenting
• Relaksasi & Meditasi (Anger Management)
• Membaca memory tubuh dan ekspresi mikro anak
• Family camp
DEWASA/EXECUTIVE :
• Mendalami Sholat Khusyu'
• Program Hypnosist
• Program Human Resources
• Program Urban survival
• Energy
STAFF'S PICK
KIKY RIZKY LUBIS, S.E, CH, CHt
• Certified Hypnotist and Hypnotherapist of IBH
• Personal Development Coach & Consultant
• Trainer / Instructor Urban Survival Class & Workshop
• Trisula Vedha Kundalini Practitioner (Master Level)
• Guru Muda Eskrima Nusantara Philipino Silat
• Martial Art Philosophy Instructor
• Child Psychology Counselor
• Konseptor & Konsultan Manajemen wahana wisata
• Account Sales Officer sebuah perusahaan Start up
• Recruitment Consultant
• Rizky FishFarm
Untuk Keterangan lebih lanjut mengenai informasi dan lain hal acara ini dapat menghubungi :
Rayap Group Pada Tombol WA Yang Terlihat
Atau
Phone/WhatsApp : +62-86552119268
E-mail : [email protected]
"Happiness is not something ready made, it comes from your own actions"
– Dalai Lama –